Hello reader! Starting this blog has felt like a long time coming! I put so much pressure on myself when writing this first post. I kept trying to come up with the perfect topic and then decided that I was just going to dive right in - without overthinking it - and start with aspects of my own wedding!
My goal with this blog is to include personal and manageable content that will give inspiration for ideas, alternative options, and creativity for your own wedding. A personal bonus is that I'll be able to re-live our wedding day by sharing our own story with you all. With that being said… here we go!
First things first! My husband, Jake, and I got married on Friday August 28, 2020 in the most beautiful, white shiplapped, modern-esque barn outside of Wichita, KS.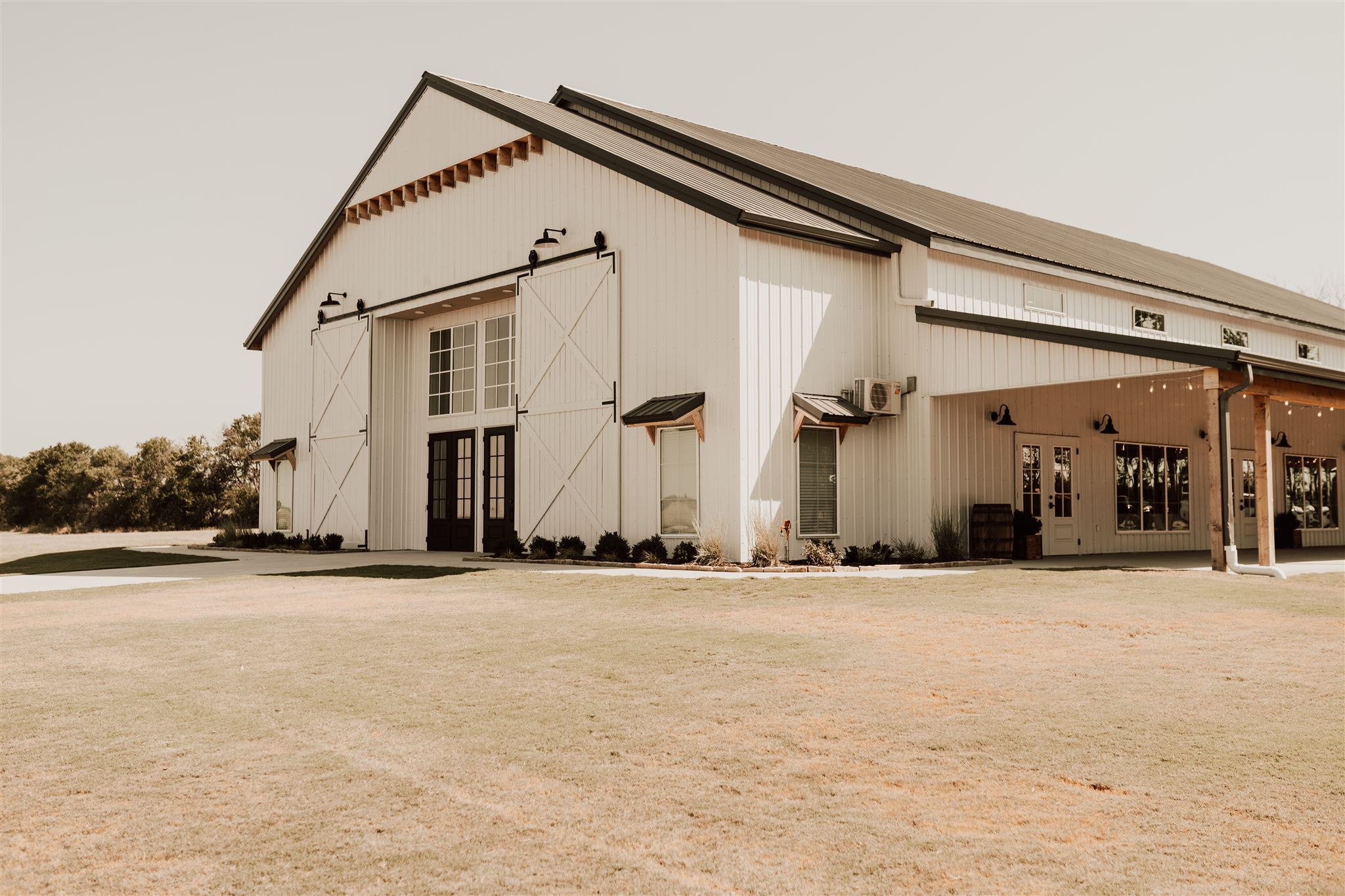 When deciding where to start with my wedding's blog posts, I thought "What's the fun in going in chronological order?!" So here we go - dessert first. ;)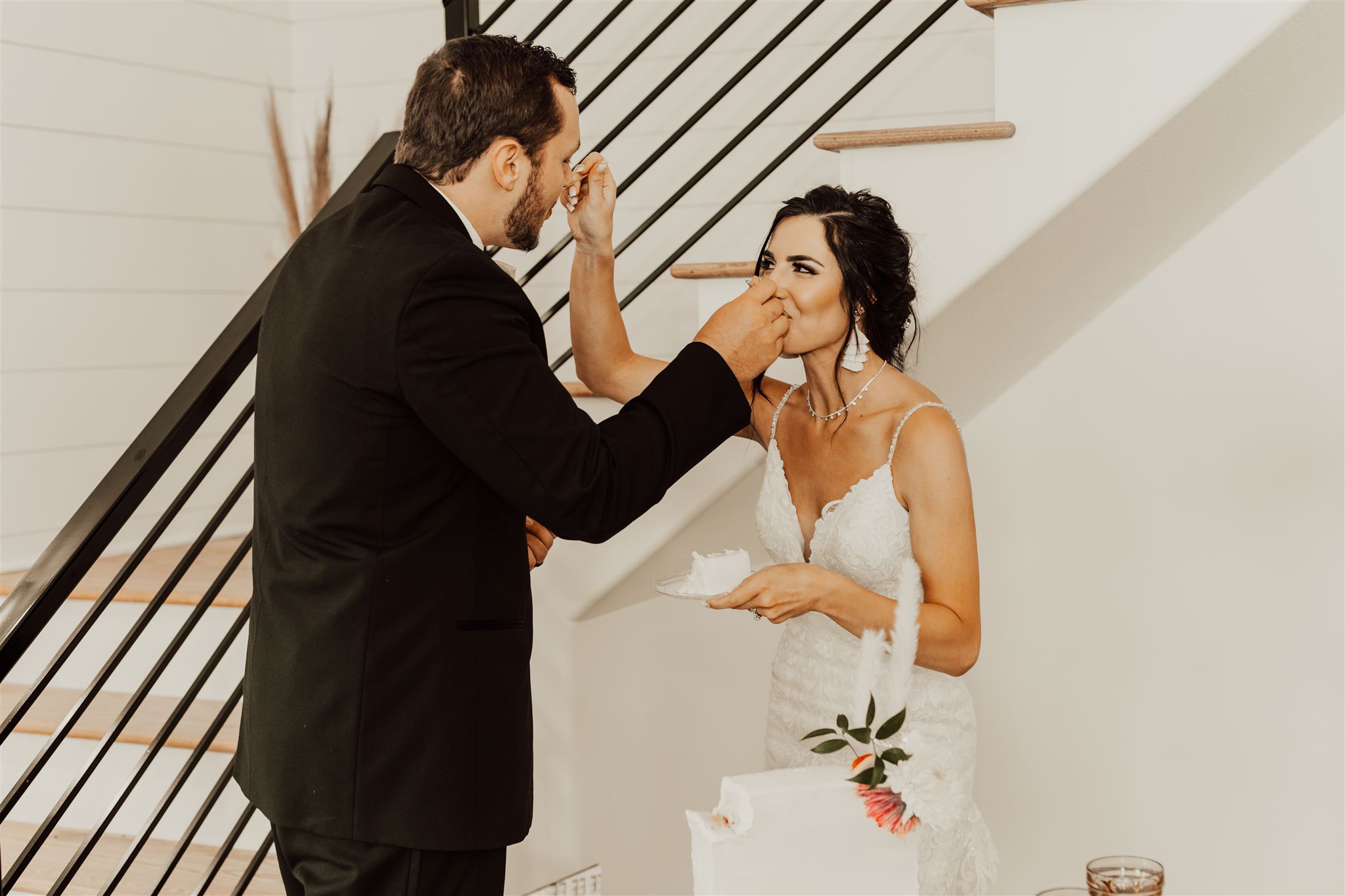 I will mention this a lot throughout these posts, but it was very important to us to create a day that placed emphasis on each little detail and let who we are as a couple shine through. Our dessert bar, which in this case, turned out to be commercial-sized ice cream machines with an arbor of toppings - was a home run.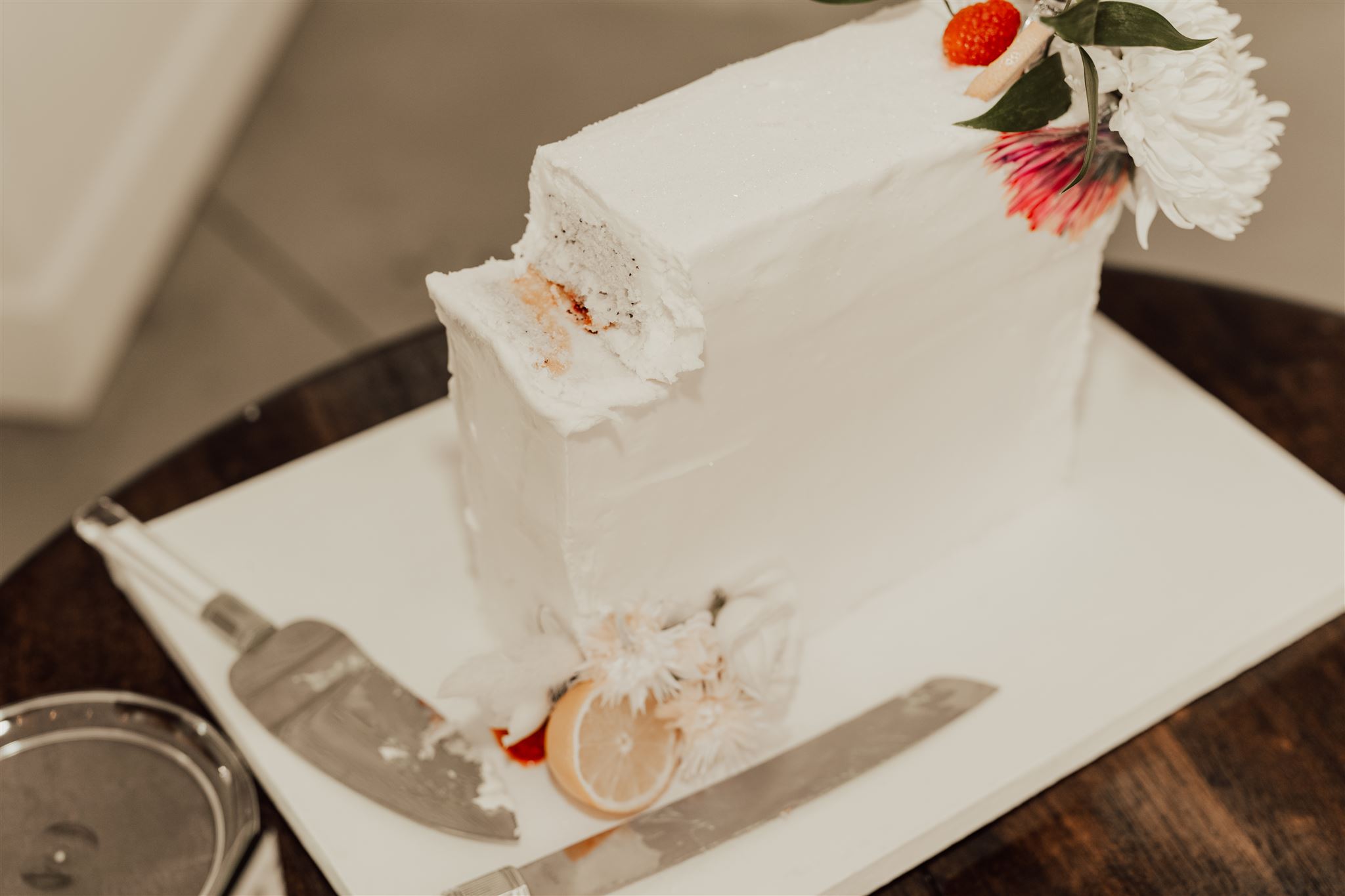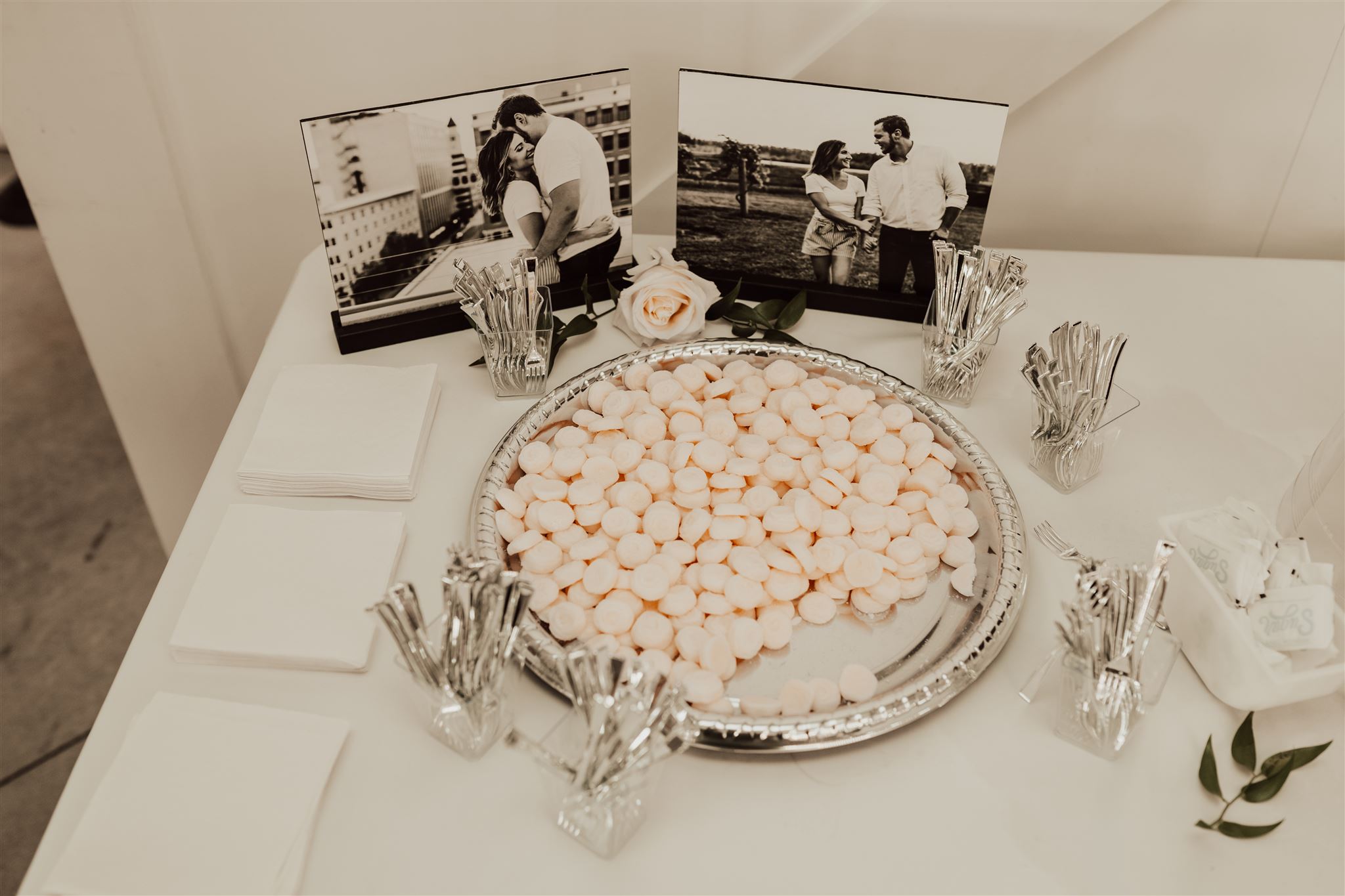 Generally speaking - I am not a cake person. All of my birthday desserts growing up consisted of cheesecake or pie (because they are the best). But! - Jake does enjoy cake and we wanted to include the traditional cake cutting. With that being said, I reached out to a friend of mine that makes the most beautiful, delicious, and hefty cakes to make three sheet cakes for our guests, each one a different flavor, and a separate, unique cake for us to cut!
I wanted the cake to reflect our modern touches, so I found an inspiration picture from the all-knowing Pinterest, and we customized it. Since it was just for Jake and I, I loved the idea of a smaller, uniquely-shaped cake. For the flavor, I chose one that was near and dear to my heart from one of my favorite weddings I worked in South Carolina. Raspberry-Lemon Citrus Poppyseed. To decorate it, we added dried raspberries and a lemon slice and had our florist provide us with some of the little flowers to add to it. I was obsessed with the hand-painted corner detail in the inspo pic and my friend nailed the look.
We also offered the traditional wedding mints in a blush-colored, rose shape which were delicious as always.
Now onto our favorite part - the ice cream bar.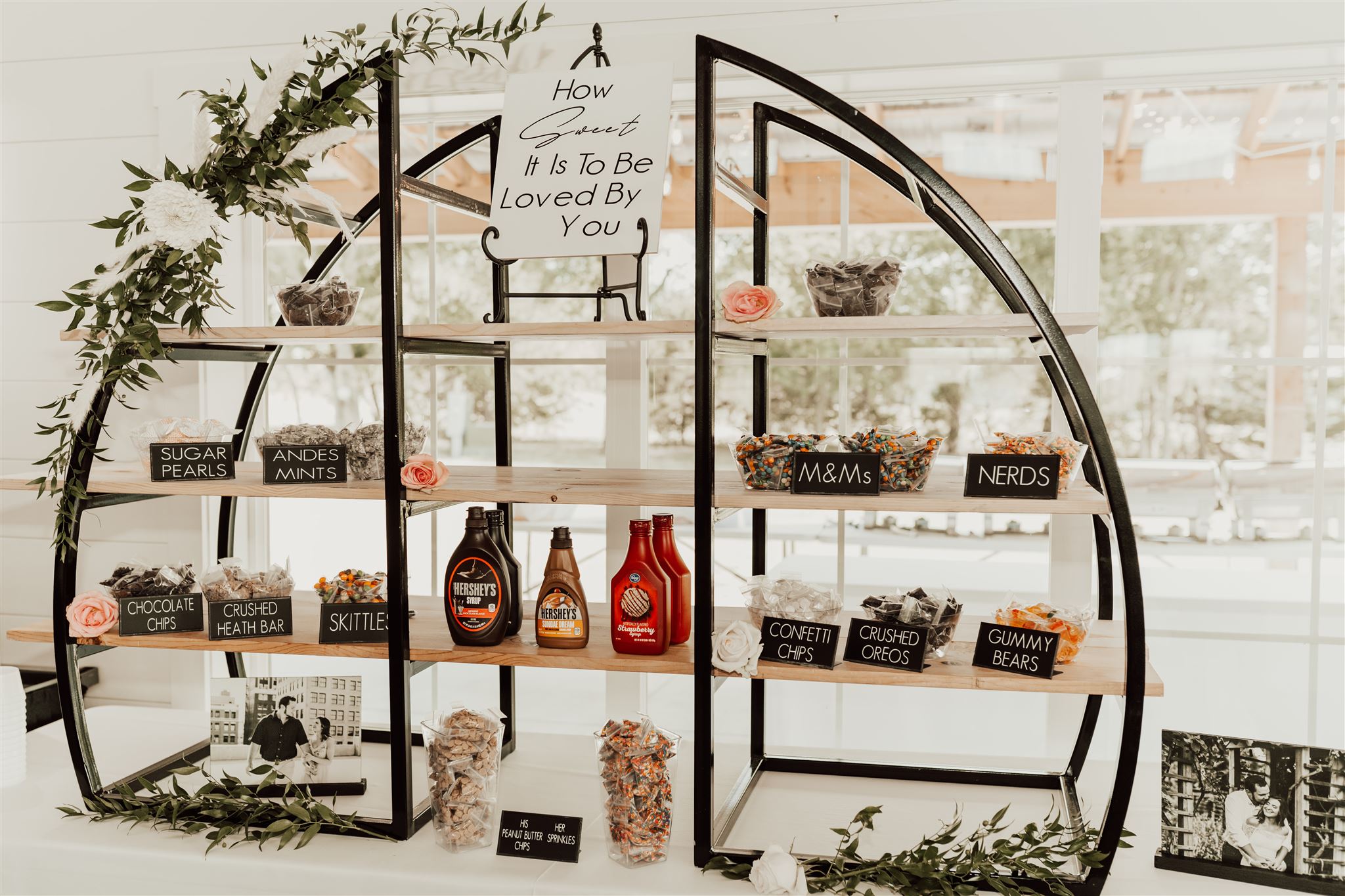 Usually, if you do some searching, you can find a business within a reasonable distance that offers some sort of mobile dessert options. This could range anywhere from snow cones to crepes, or in our case, ice cream machines.
With COVID being a looming factor, we knew that we had planned on offering a makeshift topping bar, but we wanted to do it in the cleanest and safest way possible. Instead of having all of the toppings in bowls with a serving spoon sitting in it. We bought tiny bags - like seriously, 2 inch bags from Hobby Lobby - and individually spooned the toppings into little serving sized portions. *Yes it took forever, and yes it was well worth it*.
In doing this, it eliminated the large issue of people touching the same serving utensils and ended up also creating a clean-looking space for some amazing photos. To showcase the toppings, we used a beautiful table arbor that was provided by our venue. We offered 16 toppings, two of which were "His" and "Her" favorites. We also made little signs indicating each topping by buying little metal chalkboard stands from Hobby Lobby and Cricut-ing the names of the candies on them.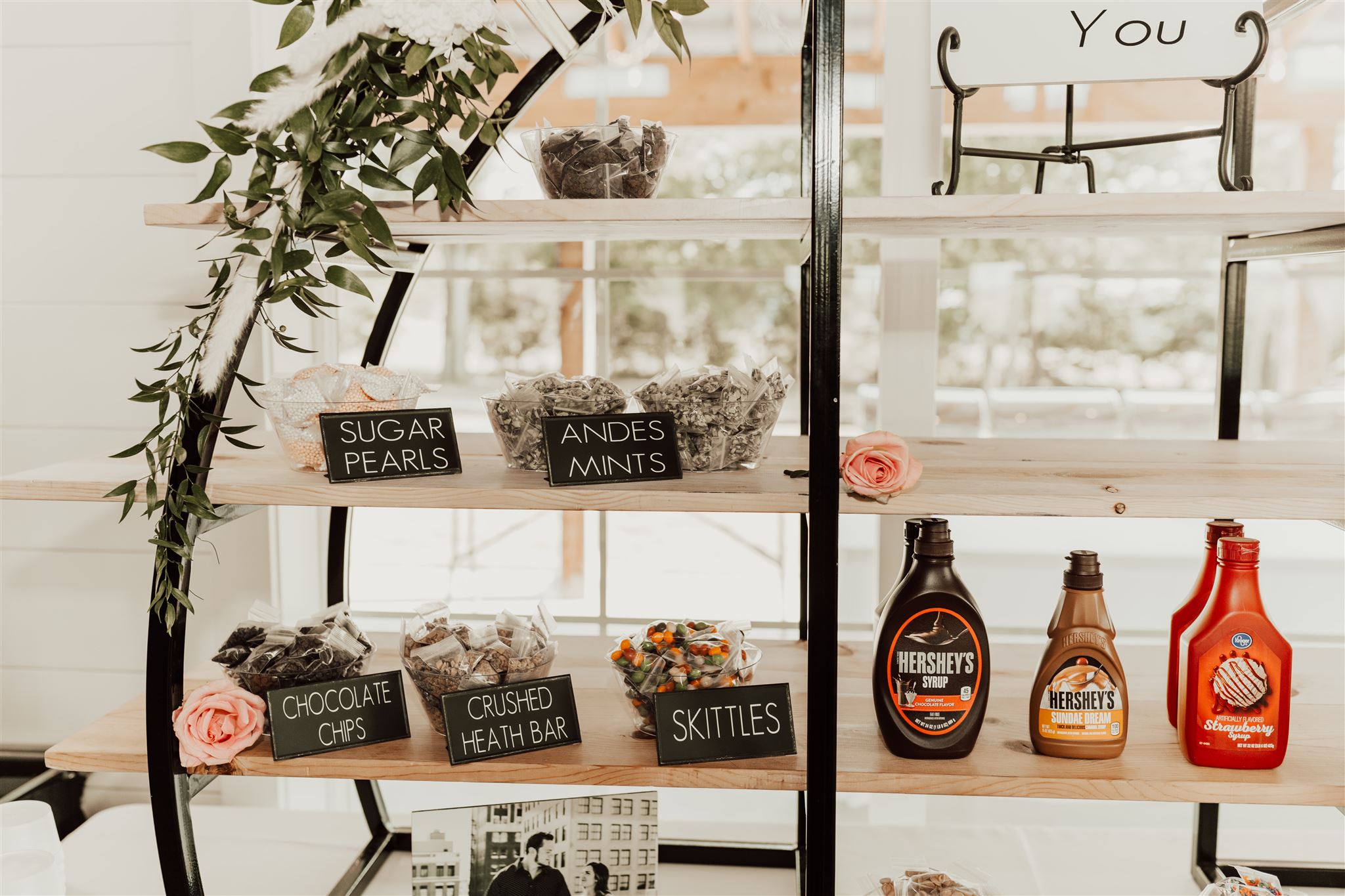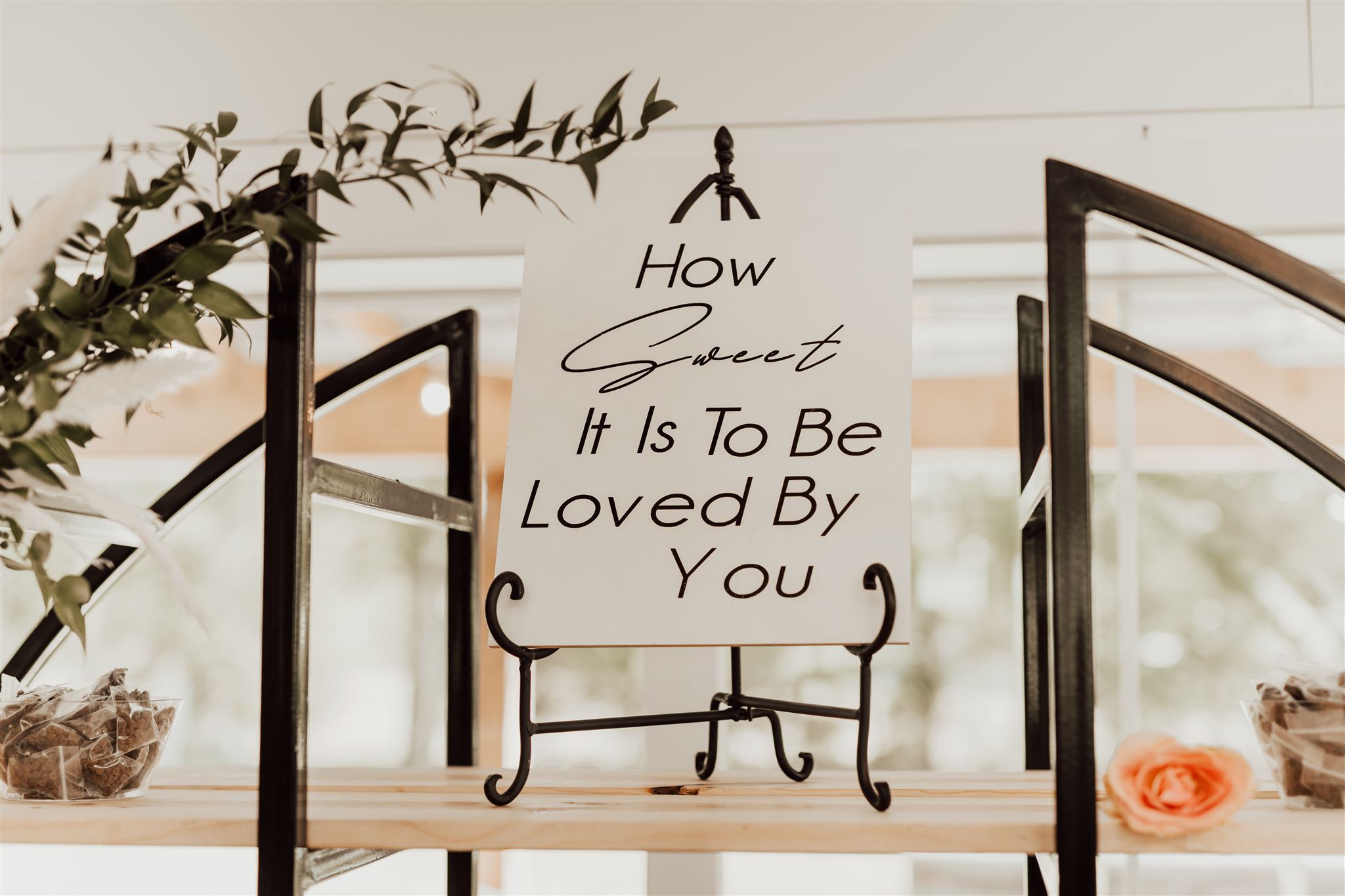 To tie the signage in with the rest of the wedding decor (I'll go more in depth on our signs in a later post), I made a sign that sat at the top of the arbor in the same minimalist font used in other signage. Our florists then created a beautiful floral arrangement using greenery and off-white florals that really completed the look.
Budget-wise, the money we spent on toppings was extremely minimal and the cost of renting the machines with enough ice cream for our guest count was money well spent. Our guests loved the unique option and the photos remind us of how the time and effort was well worth it!
photos by Becca Louise Photography